Second Annual, Ukrainian Heritage Night at Mets-Citi Field
September 26, 2013
New York Mets, Citi Field, Roosevelt Avenue, Flushing, NY 11368-1699
starting at 6:30 PM
PA Annual Potato Bake and Pig Roast event 2013
September 21, 2013
1230 Beaver Run Road, Lehighton, PA, 18235
04:00 – 07:00 PM
Washington Ukrainian Festival 2013
September 15-16, 2013
15100 New Hampshire Ave, Silver Spring, MD 20905
12:00 – 6:00 PM
22nd Annual Ukrainian Folk Festival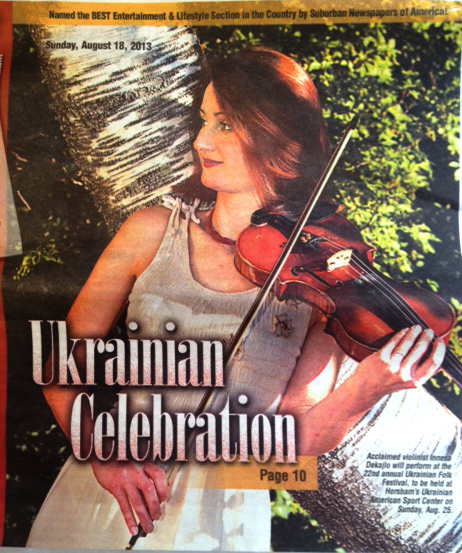 Sunday, August 25, 2013
at the Ukrainian American Sport Center - (Tryzub) located at County Line and Lower State Roads, Horsham, PA
12:00 – 8:00 PM
Ukrainian-American Night
Sunday, June 23, 2013
Eisenhower Park, East Meadow, NY, Lakeside Theater
7:00 – 9:00 PM
Evening to commemorate Volodymyr Ivasyuk at the Ukrainian American Cultural Center of New Jersey
Sunday, December 9, 2012
60 North Jefferson Rd, Whippany, NJ 07981
01:30 PM
Holiday "St. Mykolaj" at Holy Family Ukrainian Catholic Church, Lindenhurst, NY
Saturday, December 8, 2012
225 North 4th St. Lindenhurst, N.Y. 11757
04:00 PM
Performance "Concert of Carols" with Ukrainian Chorus Dumka at St. Patrick's Cathedral, NYC
Sunday, December 2, 2012
5th Ave between 50th/51st St, NYC
2:00 PM
Performance at St John the Baptist Ukrainian Catholic Church, Newark NJ
September 29th 2012
from 10am to 18pm
Annual Ukrainian Heritage Day Church Festival
September, 16th 2012
Holy Cross Ukrainian Catholic Church, 31st Ave. & 30th Street, Astoria, NY from 12:00 to 6:00 PM
Ukrainian Folk Festival 2012 @ Tryzubivka
August, 26th 2012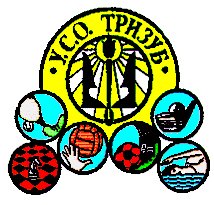 This year's festival concert program will be stunning – no question that it promises to be one of the best of all time. With all of you involved, we have organized a tremendous "experience". I just received this promotional item from Taras with Voloshky who are presenting the Zoriany performance. Yes: "Yatran is Back". Take a look:

The Tryzub website also contains all of your videos and photos:
Attached is the press release that we have been and will be circulating to the Philadelphia area media and beyond. If you "google" something like "Ukrainian Folk Festival 21st Annual", you will see that our festival appears on any number of important entertainment and tourism websites. Especially noteworthy are the official Philadelphia and Pennsylvania sites: VisitPhilly and VisitPA.
Words cannot express my gratitude, so I will simply say that you created a timeless event that will always be a part of Tryzub's championship legacy. Each in your own way and according to your talents, you helped to unleash the power of Ukraine's spirit and displayed its majesty to the world.
21st annual Ukrainian Folk Festival
Lehighton Festival
August 18th,19th 2012
Vegreville Pysanka Festival
July 6th,7th, 8th 2012
Held at the Vegreville Fairgrounds, Alberta, Canada
www.pysankafestival.com

Lysenko Centennial Concert
Sunday, 1 April 2012 3:00 PM
Gerald W. Lynch Theater, NYC
Performance at Huntington Center
Saturday, 31 March 2012
Canadian Tour from Vancouver to Toronto
Do not miss the unique opportunity to celebrate 120th anniversary of the first Ukrainian settlement in Canada with the amazing professional artists from Ukraine

Vancouver Centre of the Performing Arts
Tuesday, October 11th 2011
777 Homer Street, Vancouver BC, Canada V6B 2W1
Vernon & District Performing Art Centre
Wednesday, October 12th 2011
3800 - 33rd Street, Vernon, BC, Canada V1T 5T6
Edmonton Jubilee Auditorium
Friday, October 14th 2011
11455 87 Ave NW, Edmonton, AB, Canada T6G 2T2
University of Calgary, MacEwan Hall
Saturday, October 15th 2011
2500 University Drive NW, Calgary, AB, Canada T2N 1N4
Regina Conexus Art Centre
Sunday, October 16th 2011
200 Lakeshore Drive, Regina, SK, Canada
Saskatoon Art and Convention Centre
Monday, October 17th 2011
35 22nd Street East, Saskatoon, Canada SK S7K 0C8
Yorkton Regional High School Anne Portnuff Theatre
Tuesday, October 18th 2011
150 Gladstone Ave. N, Yorkton, SK, Canada S3N 2A8
Winnipeg Pantages Playhouse Theatre
Wednesday, October 19th 2011
180 Market Ave, Winnipeg, MB, Canada R3B 0P7
Thunder Bay Community Auditorium
Thursday, October 20th 2011
1 Paul Shaffer Dr., Thunder Bay, Ontario, Canada P7B 6C7
Mississauga Living Centre, Hammerson Hall
Sunday, October 23rd 2011
4141 Living Arts Dr., Mississauga, ON, Canada L5B 4B8
Ottawa Centre Point Theatre
Monday, October 24th 2011
101 Centrepointe Dr, Ottawa, ON, Canada K2G 0B5
Montreal Le centre Pierre-Péladeau
Tuesday, October 25th 2011
300, boulevard de Maisonneuve Est, Montréal Qc., Canada H2X 3X6
Annual Ukrainian Heritage Day Church Festival
September, 18th 2011
Holy Cross Ukrainian Catholic Church, 31st Ave. & 30th Street, Astoria, NY from 12:00 to 6:00 PM
Ukrainian Day Festival
September, 11th 2011
on the grounds of St. Basil's Ukrainian Catholic Seminary, 195 Glenbrook Rd. Stamford CT
Ukrainian Folk Festival at Tryzub
August, 21st 2011
День Незалежності України у Пенсільванії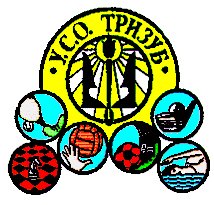 We kindly invite fans and supporters.
Ukrainian Night
June, 30th 2011
Eisenhower Park, Long Island
Performance at St John the Baptist Ukrainian Catholic Church, Newark NJ
September 25th 2010
from 10am to 18pm
Ukrainian American Sport Center Tryzub
August 22nd 2010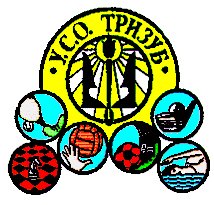 First fielded in 1950, "Tryzub's" amateur soccer team rapidly became the premier professional soccer franchise in the United States...
Lehighton Festival
August 21st 2010
Soyuzivka Ukrainian Cultural Festival
216 Foordmore Rd., Kerhonkson, NY
July, 17th 2010
http://www.soyuzivka.com/Cultural_Festival.html

Lemkivska Vatra
Ellenville, NY
July, 3rd 2010
Annual Yonkers Ukrainian Festival
June 17th 2010
Concert Tour in Western Ukraine
May, 8th-30th 2010
Concert in Boston College
March 21st 2010
Christmas concerts with Dumka Ukrainian Chorus of New York (various locations)
December 6th, 13th, 20th, 2009 and January 10th and 17th, 2010
Association of Performing Arts Presenters Conference
Madison Suite, Hilton Hotel, 2nd Floor
53rd Street and Ave of the Americas
Saturday, January 9, 6:30 PM
Dinner banquet and Jubilee Celebration of
the Sisters Servants of Mary Immaculate
at the Monastery in Sloatsburg, NY
December 12th , 2009
Dinner banquet in Philadelphia, PA
December 5th, 2009
Reception commemorating the 20th Anniversary
of the fall of the Berlin Wall sponsored by
the Permanent Mission of Ukraine to the United Nations,
the Ukrainian Institute of America,
and the Shevchenko Scientific Society
November 9th, 2009
Community Banquet in New Haven, CT
November 8th, 2009
Celebration of the 80th Anniversary of
St John`s Ukrainian Catholic Church in Riverhead, NY
October, 25th 2009
Immigrant's Day
October, 18th 2009
Uniondale Ukrainian School
226 Uniondale Ave,
Uniondale, NY...
New Britain Ukrainian Festival
September, 19th 2009
Polanka-Falcon Field,
Farmington Ave,
New Britain, CT
42 Annual Connecticut Ukrainian Day Festival
September, 13th 2009
Ukrainian American Sport Center Tryzub
August, 22nd and 23rd 2009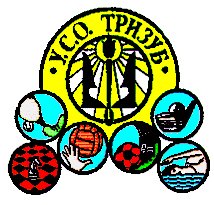 First fielded in 1950, "Tryzub's" amateur soccer team rapidly became the premier professional soccer franchise in the United States...
Ukrainian American International Night Concert
in commemoration of Ukrainian Independence Day
August, 17th 2009
Eisenhower Park, Long Island
Ukrainian Homestead
August, 15th and 16th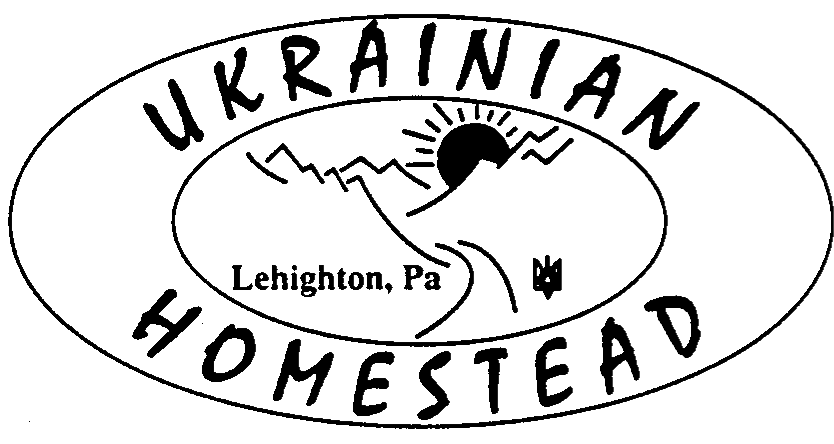 ... in the Pocono mountains of Pennsylvania, just 75 miles north of Philadelphia ... cultural folk festival featuring Ukrainian dance ensembles, singers, musicians, ...
Father's Day Picnic
June, 21st 2009
St. Josaphat Monastery in Lattingtown (Glen Cove) Long Island ...
Annual May Festival
May, 15th, 16th, 17th 2009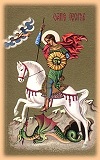 Visit the Festival in May 2009!
Delicious Ukrainian Foods
Ukrainian Dance performances
Music
Artwork
... and much, much more!
http://www.brama.com/stgeorge/#EVENTS